A couple of days ago the NFL said each team would wear the uber colorful jersey design Nike thought up during their Thursday night games. The "Color Rush" Uniform was debuted last season in a handful of Thursday night games. The jersey's are extremely bright and for the most part received mixed reviews from fans last season.
This season the Packers and Bears will be debuting their own color rush uniforms when they meet up on Thursday night football. Both teams color rush unis look exactly the same as their regular Sunday attire.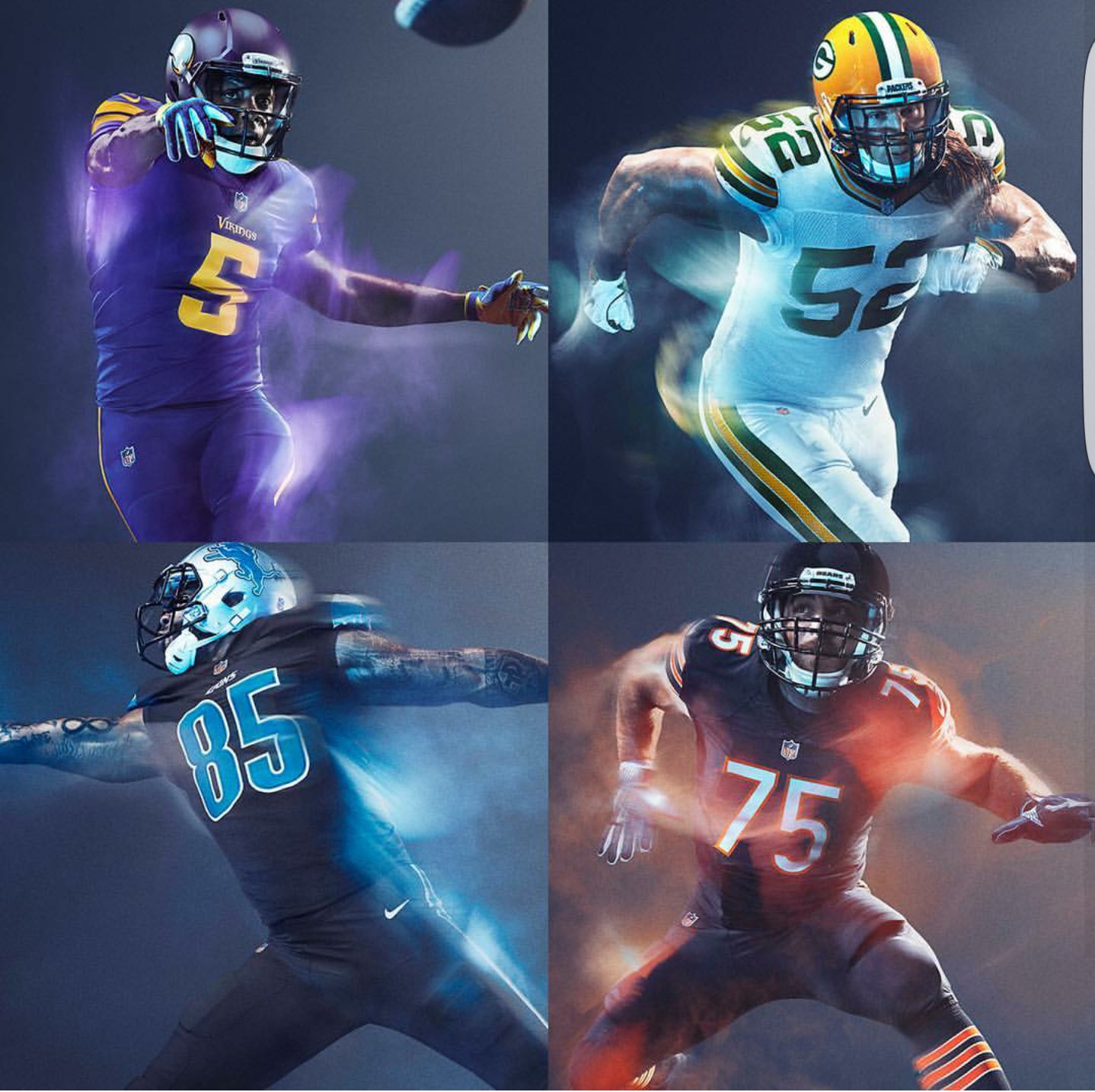 When your'e making these really vibrant jersey's you got to make sure their over the top bright. These two are both so bland in colors, why not give the Bears their bright orange alternates and the Pack get a bright yellow or green? Thursday nights normally bad football, so why not give the fans something unique about the game.
*Nike was spot on with the Dolphins and Seahawks jerseys, overly bright and forever in sight.